Back
Download a Copy
"The Pest Detectives" is available from any of the following online retailers:
Don't have an eBook reader? Click here to download a PDF of "The Pest Detectives" to your computer, or click here to open a digital flip-book version.
About the Author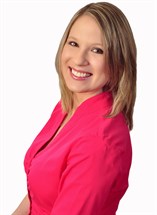 Susan Carraretto is a professional blogger and ecommerce store owner. She and her identical twin sister, Janice Croze, are the bloggers behind the popular website, 5MinutesforMom.com™. She is an internet loving, passionately driven mom of two little girls. Susan is a software developer by trade who left corporate life to start a family and pursue a business in new media. Since 2003, she has worked online creating several websites including two online toy stores and a network of blogs for parents. She's thankful to live in the beautiful Pacific Northwest two blocks from her twin sister and her mother.