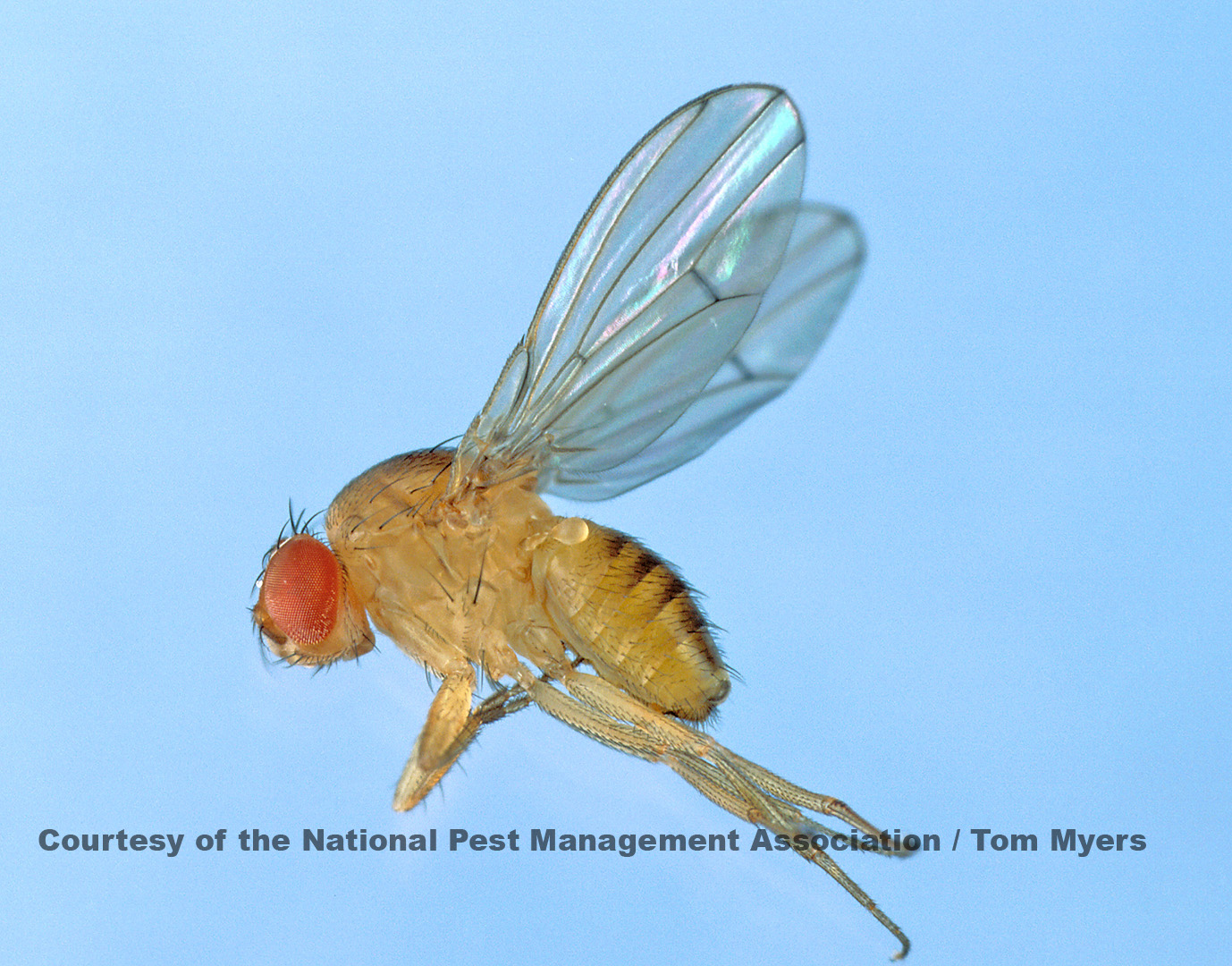 Fruit Fly Facts for Kids
Fruit flies get their name from their love of fruit! You may have noticed them in your house hanging out around kitchens or trash cans because they smell ripe or rotting produce. Fruit flies are mostly just nuisances, but some may transmit diseases.
Fruit flies only live for 8-10 days. In that time, females lay around 500 eggs, using old, rotting fruit or vegetables as their nest. Yes, these flies love fruit so much that they eat it and live in it.
You can view more information about fruit flies for kids below or discover The Fly or The Egg science experiment!
Size:

1/8"

Shape:

Small, oval

Color:

Tan

Legs:

6

Wings:

Yes

Antenna:

Yes
Common Name:

Fruit fly

Kingdom:

Animalia

Phylum:

Arthropoda

Class:

Insecta

Order:

Diptera

Family:

Drosophilidae

Species:

Drosophila melanogaster
What Do Fruit Flies Eat?:
Fruit flies eat rotting food like old, mushy fruits and vegetables. They also like fermenting liquids like beer, wine, and liquor.
Where Do Fruit Flies Live?:
Fruit flies are commonly found in homes, restaurants and other facilities where food is processed. They love hanging out in garbage that has been sitting around. You can find them in drains, garbage disposals, trash cans, mop buckets, and anywhere with exposed rotting food… gross!
Are Fruit Flies Harmful to Humans?:
While fruit flies don't bite, they do carry some health risks since they like to be in unsanitary conditions like garbage dumps and trashcans. When they are around, especially in kitchens near the food we eat, humans can become sick.
How Do I Keep Fruit Flies Away?:
Fruit flies hate being clean! To make your home less comfortable for fruit flies, you should:
Keep your home clean.
Remove kitchen trash every day and keep kitchen counters clean.
Immediately remove old food from your home.
Or you can keep the flies out of the house with your very own Fly Swatter made with materials you probably already have at your house!
Find more fruit fly facts for kids and parents alike at the official NPMA website.